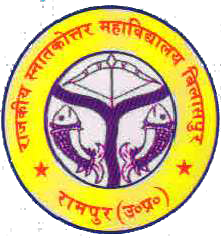 SGTBS GOVT. DEGREE COLLEGE, BILASPUR, RAMPUR (U.P)
NAAC Accredited
Affiliated to M.J.P Rohilkhand University, Bareilly
Latest update :
Library


• Lists of books are given by subject teachers after discussion with the Library Advisory Committee.
• Students can read news papers, magazines etc. in library.
• Library card is issued to each student to ensure security of study materials.
• The books are issued on library cards.
• Examination admission card will not be issued unless the students secure the "NO DUES CERTIFICATE" from the library.
• In the event of books getting lost by a student such student will have to deposit the value of books according to rules.