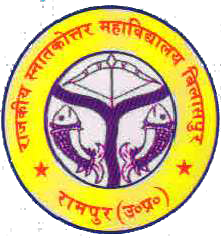 SGTBS GOVT. DEGREE COLLEGE, BILASPUR, RAMPUR (U.P)
NAAC Accredited
Affiliated to M.J.P Rohilkhand University, Bareilly
Vision
The objects of the college as Envisaged in the rule are to disseminate and to advance knowledge by providing instructional and research facilities
to the students of weaker sections of the rural area.
Mission
• To provide low-cost, quality higher education.
• Enculcate the moral values and tolerance.
• To bridge the rural-urban divide.
• Proper representation of all the group of society within the limits of the Law.